Absolutely fantastic.
Absolutely fantastic. I couldn't recommend him more. He came over at short notice and probably made the difference between my daughter passing and failing her GCSE maths exam!
Katherine J
Maths Student
Encouraging & helpful
Richard is very encouraging and helpful, always willing to offer advice to a beginner such as myself. He's certainly helped me out since I began the guitar and his feedback has always been insightful and very welcome. He has a very broad knowledge of the guitar and is familiar with different styles, playing techniques and theory. He has also got a very good knowledge of equipment.
Gareth
guitar student
Inspiring
Richard has played an invaluable part in helping me to learn and improve, to be able to play with greater confidence. He has the rare ability of being able to give feedback that is both encouraging and educational while also being constructive in highlighting mistakes and areas to improve. He has the gift of being able to tune his feedback to perfectly match my ability, providing guidance that is inspiring rather than overwhelming. I have no hesitation or reservation in recommending Richard.
David P
guitar student
Recommended
I've been learning to play the guitar for the last 4 or so years. There will always be times where you need some additional help or just plain need to ask some questions. Richard is one of those guys go to guys. Over the years I've hit many a hurdle that I needed to get over. New chords, rhythm patterns, scales you name it I've tripped on it and needed help. Richard has always been there - giving guidance, knowledgeable answers and insight based on experience and his understanding of the guitar, but most of all support and encouragement. I would not hesitate in recommending Richard as a guitar teacher. What more can I say?
Toby J
guitar student
Positive impact – top mark in Maths class
Although my Son has only had a few sessions with Richard, he has already made a positive impact. I received a text from my son just this morning stating that he got the top mark in class for his last Maths test. Richard is very approachable and professional and most importantly my son enjoys the sessions.
Stephen H
Maths student
Second to none
I was a beginner guitar student who took up the hobby much later in life. Richard is one of the best human resources available. His knowledge of guitar and music in general is second to none. I have benefitted tremendously from his extensive knowledge as he has offered up many valuable bits of knowledge to compliment my learning. Without this extra help, I feel I would not have progressed as quickly as I have.
Dave T
guitar student
Immensely helpful
I took up guitar a little over two years ago and Richard has been immensely helpful to me by providing very insightful guidance and encouragement when it was most needed. I have thoroughly enjoyed the learning experience and am very grateful to Richard for his help on this splendid journey to becoming a proficient player.
Paraic O'
guitar student
A fine teacher
Whether you are a total beginner, or someone looking to advance and develop your playing and perhaps even performance, Richard has what you're looking for. He has a way of seeing your strengths and building on them, drawing out the best in you. He is patient, fantastic at explaining things and very encouraging. His knowledge of theory leaves me dazzled, but in his clever way, he breaks it down so I can understand and even more important l use what he has taught me. Richard's years of experience as a teacher brings something extra special to your lessons with him. Richard is a fine musician as well as a fine teacher which to me is a winning combination. If you're looking for a guitar teacher who will take you to and then beyond what you can only dream about, Richard is your man!
Maggie G
guitar student
Improved grades
Richard has provided Maths tuition to our children. He is not only knowledgeable and skilled but has incredible patience. He is able to tailor information in such a way that meets individuals learning styles and as such achieved high levels of motivation and enthusiasm resulting in increased confidence and improved grade with our children. I could not recommend him highly enough.
Anne G
Maths student
Exam confidence
Prior to his GCSE our son was becoming stressed re: the oncoming exams which affected his ability to focus. With Richard's encouragement and tuition he entered the exam with confidence and the knowledge to achieve a high grade.
Mr & Mrs G
Parents
A great help – gained the desired results.
Richard was a great help. He is very professional and helped in all areas that were causing confusion in a normal classroom. With the help of Richard we gained the desired results. I would highly recommend Richard to any one struggling in the future.
Laura F
Maths Student
Richard tailors the lessons around me and the areas I need to develop.
I had been playing guitar and bass on and off for many years, but felt I was at a standstill. I'd picked up lots of bad habits that were limiting my progress. I wanted someone to help me go back to basics and give me a structure and help develop my playing, and in particular work on the weaknesses that were holding me back. Richard has been an excellent tutor. I feel like I've moved forward more in the past 12 months than in the previous 20 years! He tailors the lessons around me and the areas I need to develop. The sessions are delivered in an informal and relaxed way and I feel like I get a lot out of each lesson. I think Richard gets the right balance of pushing me on, but also maintaining a level of fun and enjoyment that's important. I'm also very pleased with the specific exercises he has given me to practise and the songs we have chosen for us to work on. The materials and support he has given me outside of the lessons has been really good. I also had a rudimentary interest in music theory and Richard's knowledge and ability to explain the basics and beyond has been a welcome bonus. I wouldn't hesitate to recommend Richard to anyone looking at developing the way they play.
Carl M
Guitar student
Good advice
Richard has a knack for giving friendly and really useful feedback on your playing. He knows what it's like to be a beginner and manages to be unfailingly supportive while still identifying useful points for you to work on. Basically, he gives good advice that you want to take.
Laila H
guitar student
Thank you
Thank you for the support, guidance, tips and tricks you have provided me with in my journey in guitar and music. You are patient and have a unique way in teaching. I really do appreciate all the help during the past two years. I know where to go when I'm stuck.
Omar
guitar student
Definitely recommend
Richard is a kind and insightful guitar tutor. He sees your strengths as well as the areas that need attention, and gives advice that will help you improve thoughtfully and with compassion. I definitely recommend him!
Lynn P
guitar student
Great teacher
Richard is a GREAT teacher! I thought I'd never be able to pass my GCSE maths with a grade C but with Richard's help, I passed with a Grade B! Richard is so patient and knows exactly how to explain something to you in order for you to understand it. Thank you Richard!
Cameron N
Maths student
Knowledgeable & helpful
Richard has been helping me run the justinguitar forum for many years and has proven himself to be a knowledgeable and helpful dude and has earned the respect of the whole community! I'm sure he'll be a great teacher for people getting started on guitar!
Justin S
guitar teacher
Someone to rely upon
Richard has helped me on several occasions with playing and technical issues. There's no doubt he really knows his stuff. He's always ready to help and to provide answers or feedback. He's someone to rely upon when in doubt.
L-G
guitar student
Professional, knowledgeable, approachable, friendly …
Having come across Richard as a guitar tutor I have found him to be very professional, knowledgeable, approachable, friendly and adaptable. Having never played guitar before Richard has led me forward in a relaxed and structured manner which has been easy to follow interesting and confidence boosting. Starting very basically lessons led me from holding the guitar positioning my hands and fingers to striking the strings learning chords and playing songs. He is very adaptable and patient and can change lessons to suit the needs of my development as and when required. Highly recommended.
Paul F
Guitar student
Increased confidence, improved grades.
Richard provided tutoring to my twin girls in the run up to their final GCSE. He quickly built up a great rapport with both girls and assessed their strengths and areas for improvement. His lessons were further supported with on line resources and revision sheets ... also provided exam technique which improved confidence and led to improvements in grades in the final GCSE exam. Highly recommended if looking for maths tutor to improve confidence with maths in the run up to GCSEs.
Hazel T
Maths Student
Easy to understand
Richard is very knowledgeable and can explain tricky concepts well. He has greatly helped my understanding of music theory which in turn has helped my playing. Having a guitar teacher who not only knows his stuff but is also able to (patiently) explain it in a easy to understand way is invaluable.
Jonathan H
guitar student
Really good tutor
Really good tutor - my son is enjoying learning his maths. He is working hard.
Kate L
Maths student
Professional, approachable, punctual & organised
Richard started working with my son in June 2018 to help him to apply his learning in test situations, and to increase his confidence in the build up to his GCSE maths. We have seen results straight away and my son now feels far more comfortable tackling maths problems than he did previously. Richard is very professional, approachable, punctual and well organised and I wouldn't hesitate to recommend him as a tutor.
Ruth W
Maths student
Motivating … fun
Richard has been very very helpful in my guitar journey. Knowing the guitar and how to teach are important of course, and he has that, but even more important to me is the way he encourages you. He hears what you're playing and identifies the good things there, and points out what you've learned, and then suggests where to go to get to the next level. I find his feedback very motivating, and that's what you want, because above all you want learning guitar, and playing guitar, to be fun. And I'm having lots of fun!
Mari B
guitar student
Richard has been fantastic … I would definitely recommend
When I first got in touch with Richard I was a bit dubious as my son was a complete beginner. Richard, with his patience and expertise helped my son gain confidence with his guitar playing. Although he still has far to go to become like his idol Nile Rodgers (high hopes I know) I can confidently say that Richard has been fantastic with him. I would definitely recommend Richard.
Anita W
Guitar student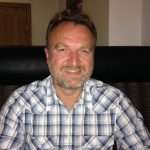 Find out more about your Tutor.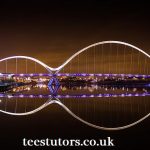 Go to the Home Page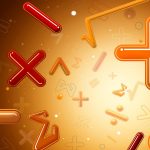 Go to the Maths Home Page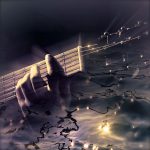 Go to the Guitar Home Page
Achieve your own success. Contact me today.