Looking for Maths Tuition?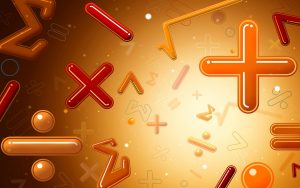 I provide private tuition in Maths for students  at the following levels:
GCSE Foundation and Higher
Key Stage 3
Key Stages 2
Functional Skills
Contact me and book your Maths lessons today.
Maths Tuition offers many benefits and is a great way to enhance your learning and secure success. Maths is an essential subject yet so many students 'hate it' or have difficulties. Many students are unable to see the relevance of Maths and switch off. Because there is such a lot to learn, some struggle to reach their predicted grades. Other students may struggle to cope with the pace of lessons and fall behind. Another common difficulty that students have is how best to prepare for exams.
Key benefits of Maths tuition with Richard Coles
We will have time to discuss your issues with mathematics in detail. You can ask me for help with whatever you like. We will work at your own pace. Our lessons will be planned around you rather than a class of 30. I won't laugh or be annoyed if you get something wrong. We can review material covered in previous lessons.
In March 2020 all of my one-to-one teaching went online. Since then I have taught over one thousand hours of online lessons – on the Government's National Tutoring Programme, through Middlesbrough Council and with my own private students. In all scenarios the advantages of online teaching and learning have been many. It is now my preferred approach and I will continue to offer online lessons to all students.
Follow this link to go to read more about Maths lessons with Richard Coles.
Click here to return to the  Home Page.